Mapping Hospital Organizations
Background
To enable PatientSecure, a positive patient identification technology to work within the hospital systems, the hospital facilities need to be mapped properly. This includes exposing three levels of hierarchy: Organizations, Facilities, Departments.
Additional functionality needs to be exposed after the mapping, including: previously configured Hospital Systems (such as an EMR), Patient Identifiers, ability to map a computer running PatientSecure technology to the client at a specific location, and see and modify any client settings for that location.
My role
Lead visual designer
The problem
The problem was with the design itself:
It simply didn't work, didn't scale, and was usable by the end-user.
Working with the Lead UX designer for the product, we set out to redesign the existing concept for Hospital Organizations. The concept was already in production, so there was a tight timeframe, tech limitations since the solution was already coded based on the initial concept, and a very specific workflow that the end-user needed to be successful.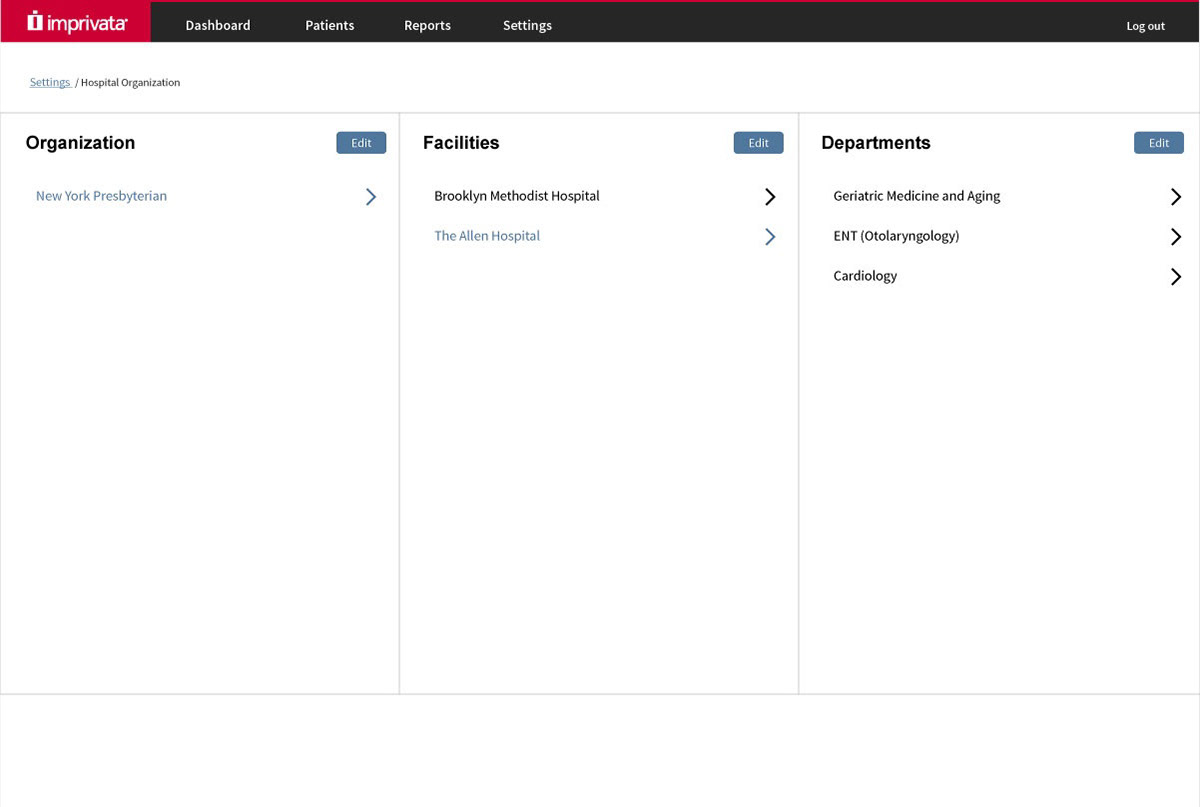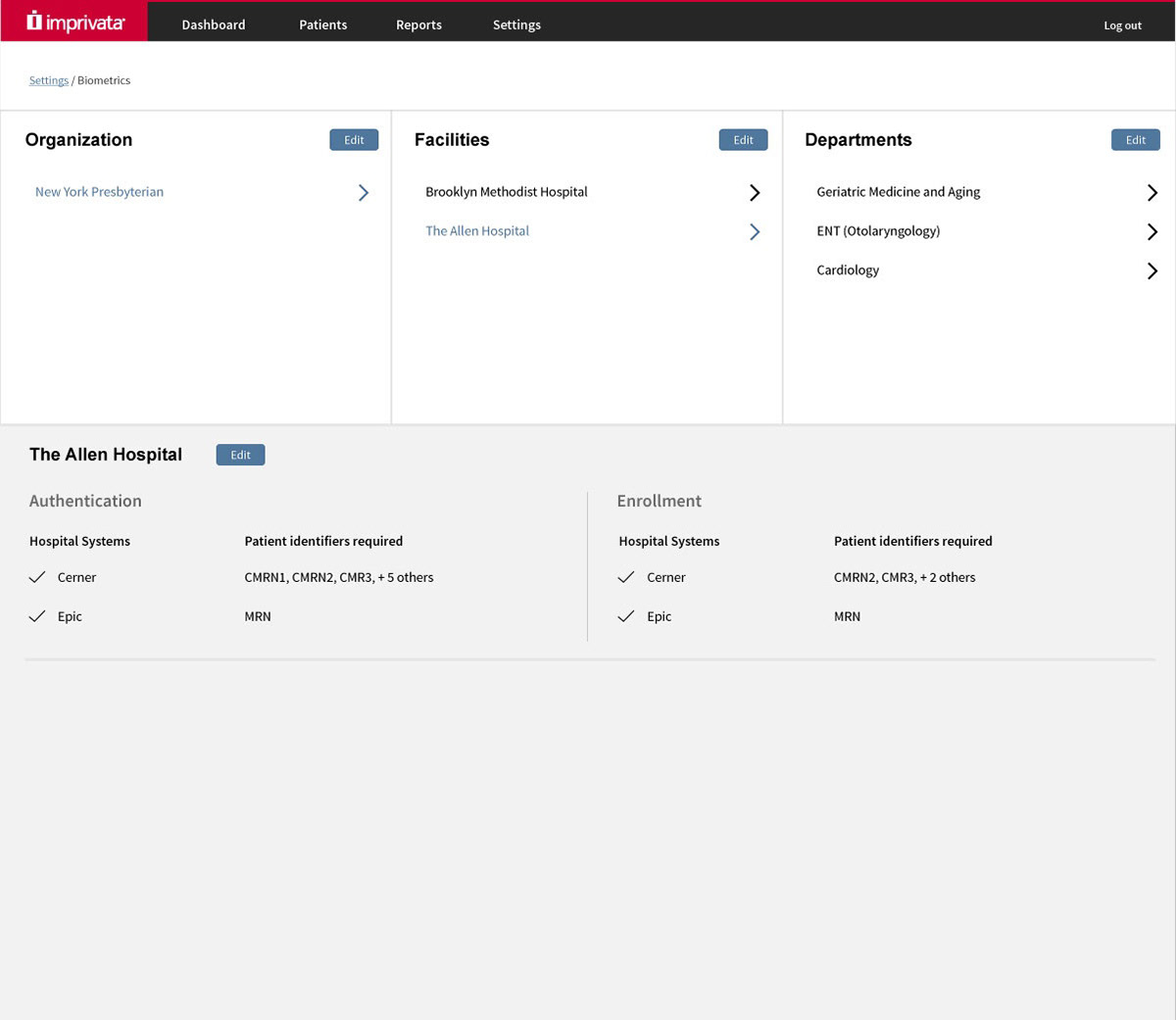 After
Trying to think outside the box, yet within the limitations, I proposed an "accordion tree". This combines the concept of an accordion, which opens and closes certain sections to keep the user focused on one area, and a Tree hierarchy, which clearly shows a parent/child relationship to visualize how the tree levels connect together.